It is your personal choice whether to vote for me as president, so I can at least try. Between now and February 2023 I will accept the view of the majority, and certainly not the opinions of those that shout the loudest. Some may even maliciously accuse me of being a Turkophile, traitor, or Turkish spy, which I am not. Such unfounded allegations are as absurd as someone alleging our highly respected Niyazi Kızılyürek MEP is a secret Turkish spy.
Others may criticise me for giving a blood donation to the 'TRNC' hospital as a 'gift' on Christmas day 20 years ago as a symbolic repayment based on honour, for a 100-year-old family 'blood debt'.
If you are absolutely against me even discussing the matter with 'TRNC', because you fear these negotiations may succeed and possibly pass a referendum, then do not vote for me as president. All I ask is that no one, including the media, twists or misrepresents my radical approach to the Cyprus problem. Cyprus' media is very much influenced by the three main political parties and the government. It will be an absolute lie to state I am proposing a two-state solution. My proposed framework to a solution is to initially have no framework for talks with everything on the table. Everything therefore must include discussing a two-state solution with 'TRNC'. I will not offer it.
If you are against discussing the matter with 'TRNC', yet firmly believe these negotiations will fail, let alone pass a referendum, but agree with most of my other manifesto initiatives to transform Cyprus, then vote for me. Replace the political dinosaurs with someone new, with fresh ideas to transform Cyprus together. I have transparently spelt out exactly what my plans are to fix Cyprus together.
After 50 years, I see it as my patriotic duty despite the risk of personal physical danger to myself from self-appointed 'patriots', to help find a viable solution including substantial compensation for all GCs, with possibly 60% distributed to the 1974 GC refugees or their heirs. It will never compensate for the loss of our loved ones or the missing, but it may help ease some of their pain.
This draft manifesto contains substantial criticisms against the system and not against particular individuals. I respect all the other candidates including the so called 'independent' ones. However, I ask they all speak to the parties that are backing them and step down from this presidential campaign and let me run unopposed. Wait until 2026 or 2028 until the next presidential election.
As it stands today, it is an almost mathematical certainty that Mr Nikos Christodoulides will be the next president. I hold him in the highest esteem and would gladly have him as a key advisor if I am elected. However, I will not vote for him nor the other two main contenders because I do not want another 5 years of the same old system, controlled by the same three main political parties, and the same elites and special interest groups that back them.
Be assured, if I am elected president, I will work with all the political parties, and I hope they will work with me as advisors. I even include the right-wing ELAM party, as I relate to some of its policies. My manifesto pledges are what is needed to transform Cyprus together.
Some of my policies are left wing, others are right. If Cyprus politics was a football team I would play left, right, and centre, take all the penalties, and be the goalkeeper for penalty shootouts. The problem with Cyprus politics, and some of our senior public sector managers today, is that it can be comparable to spending €1 billion to buy the 11 best players in the world for a football club. If they cannot play together as a team, nor have a good coach, they cannot win any trophies. Let's transform our club team together. As head coach I would be a mixture of Mahatma Gandhi and Nelson Mandela, with the entrepreneurial nous and assertive style of, dare I say, Donald Trump.
Many of you presidential candidates have a wealth of experience to help us fix our country. To make this happen, let's unify to do so. And I ask parliament, all political parties, the public sector, and its unions to look in a mirror daily and support me as president. Let's transform Cyprus together by playing as a team. If elected, only a truly independent president such as I can make this unity happen, so that our Republic of Cyprus club football team will win the Champions League in 3 years' time.
A president who is prepared to make compromises, but not one mired by political dirt nor one controlled by political parties or special interest groups.
In February 2023, the decision who to elect will be yours. Register now to get a copy of my manifesto final version which will be published by 22 January 2023, 2 weeks prior to our presidential election. I urge you to register to vote. Let's transform Cyprus in 24 months together. Let's get rid of the political dinosaurs together, because: 'Amateurs practise until they get it right, but professionals practise until they can't get it wrong.'
And remember my promise: If I failed significantly for reasons under my control, I would resign and call for an early election no later than our parliamentary elections in May 2026.  Frankly, I'd rather enjoy the rest of my life starting today with my family as a pensioner, than have the stress of being Cyprus' president. But someone needs to take the lead, and I'm offering to do so now if you want me to, because I'm sick and tired of how things are done in Cyprus today.
Disclaimers and credits
I do not allege illegal corruption of any type is taking place by the persons currently overseeing anti-corruption measures. I am sure they are honest and decent persons; however, my new proposed laws and changes to working practices will give an additional layer of oversight, more confidence to our citizens, and protect those currently overseeing the above from unfounded or difficult to disprove allegations. I do not allege MPs, government ministers, managers, or employees are or were ever corrupt. Ever!
Nothing in this document or manifesto should be taken personally. It is the system I am trying to fix, not criticising named individuals. For the record, I hold four current and recent ex-ministers in the highest esteem: Mr Georgiades, Mr Lakkotrypis, Mr Kokkinos, and Mr C Petrides. Similarly, my criticisms of political parties is the actual political system, not those that are party members, or those that vote for them.
Credits
The 'definition of insanity' quote is a variation of a 19th-century one, source unknown. The 'amateurs' quote is my variation of one attributed to George W. Loomis, an American school governor in 1902.
I wish to publicly thank the Cyprus Mail, Philenews, and Kathimerini news sites for current affairs stories and opinions. I undertook substantial research over many years using their articles. I also wish to thank the various confidential focus groups and researchers I used since 2017. All were Cypriot. Most had advanced degrees, PhDs, or were academics.
And I am very grateful to my wife Triona for supporting my decision to get involved in politics, despite the impact it may have to our six adult children and the possible physical danger to my wife and I, starting today, from so-called 'Cypriot patriots.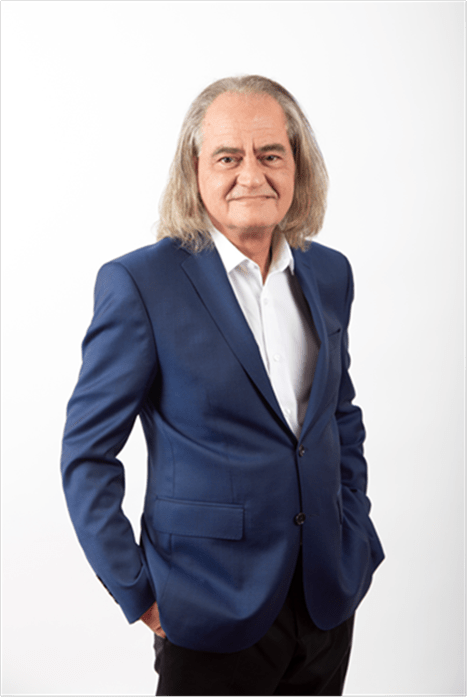 0