Many laws and how things are done today are based on pre-1960 British colonial working practices.
Reorganisations (subject to union consultation and studies)
Our citizens' centres are doing an excellent job. Their scope, opening hours, and responsibilities will be increased. I will introduce a scheme so some appointments can be done via video call.
I firmly believe the Cyprus postal service should be turned into a semi-governmental organisation and moved out of the Department of Transport. I know some of its senior management team and highly respect them. They had no idea I was going to propose this, nor that I was planning to run a presidential campaign.
The Land Registry. In some countries, for example England, for a small fee anyone can search for any property and land to ascertain who owns it today, the historical prices it was sold for, and whether it is mortgaged. This makes it easier to make an offer to purchase real estate and assists banks in making lending decisions. I believe a similar system should be implemented subject to public consultation. Personal data such as the owner's phone number will not be publicly available. Property owners will have the option to use a nominee service.
Warning: Some of the links below are strongly worded criticisms of actual government departments. My experiences triggered this presidential campaign out of total frustration. I need to be clear: my criticisms are aimed at some of their senior management, not the 95% of staff who do their very best by following instructions and internal procedures.  
The EAC must be rewired without causing an electric shock to its staff. Learn more.
The registrar of companies' department must make substantive changes to its working practices. Learn more.
The pensions department must be overhauled. Learn more.
Those responsible for reading water meters will be given additional responsibilities. Learn more.
New procedures for permanent residents who change names due to marriage. Learn more.
The department of transport must change. Learn more.
Streamlining communications between citizens and government departments
[I have over three decades of expertise via my companies, in adapting working practices and automating them for some of the largest organisations in the world. However, I had and have no interest whatsoever in bidding for Cyprus government contracts. I do not currently trust the system at all.]
All emails and online contact forms sent to government departments by citizens will be tracked with unique reference numbers via an incident management system and replied to with the name of the author to ensure accountability and responsibility. I believe this is already planned.
All phone calls and physical visits by citizens will be logged in a central system.
Resolved cases will be reviewed internally to understand why a citizen had to call, write, or visit, in the first place. Based on patterns of enquiry, a process will ensure government websites and forms are updated quickly, or whether the ministry should run a national awareness campaign. For example, 'Why have we been asked the same question by 30 people a day?' or 'Why did 50 citizens have to visit us last week confused by the same form?'
An escalation and complaints process similar to those used by commercial organisations will also be implemented.
Professionalism
The president, ministers, and all government employees are servants of Cyprus' citizens. They are not above them, nor should they ever appear to talk down to them. Training will be provided by external suppliers on customer service techniques so citizen-facing government employees earn substantial bonuses via short questionnaires sent via SMS or email.
All citizen-facing government employees will be asked to wear name badges similar to many commercial organisations and shops internationally.
Government forms
Most of them will be put in the recycling bin. All forms will be reviewed and possibly rewritten. They should not be digitally 'transformed' online until this is done. They will be rewritten by professionals. Lawyers, however good, should never design paper or online forms, nor workflows. Neither should lawmakers or IT staff. Specialists should do this. The golden rule: if you have bad, ill-thought-out processes and automate them, you will almost certainly make chaos happen more efficiently.
Example: The Financial Ombudsman's form. A ridiculous form for the sake of it? Learn more.
English is the language of business and negotiation (in politics and business)
Regardless of whether a government form is paper based or online, English versions will be drafted to help international companies and individuals living here who do not read Greek, including Cypriots from abroad. Online help in English on how to use forms or how to undertake certain functions involving government departments will be mandatory.
To assist all government departments, Greek-to-English translation of websites, forms and how-to guides will be outsourced abroad using technology tools managed by expert manual human translators. These expert translators must know English as their first language and read Greek very well. It is a waste of time if it's the other way around. The ongoing cost to have a central translation service will be tiny compared to the efficiency and time savings it will generate for everyone.
Not having perfect English versions does not fit with successive governments' and CIPA's (the Cyprus Investment and Promotion Agency) mantra that Cyprus is a great place to do business in. It is not, if time and money must be spent understanding or undertaking simple actions.
No public employee will be forced to write emails or letters in English; however, at the bottom of every email will be a link to machine translate the email and another to translate documents sent via email. For formal signed letters sent via email, they must be scanned using optical character recognition (OCR) before being attached to emails. Ancient flatbed scanners do not have the capability. (Refer to the manifesto's technology section on using departmental smartphones.)
Government and municipality websites
These must all contain how-to guides so that a 15-year-old can understand them. Almost anything that must be done by citizens and visitors will be clearly presented and kept up to date in Greek and English. As an absolute priority, the 20-100 most common 'how to' FAQs must be done across all government websites ASAP. Most citizens and visitors don't give a damn about recent tenders or the departmental mission statement probably written by a cheap PR agency 20 years ago. They want to know how to quickly do basic tasks, without having to visit or phone government offices.
I will ensure best practice is learned from other countries rather than re-inventing the wheel
The department for innovation and digital transformation is already doing this. For example, I was at a conference in Nicosia and various initiatives were being done under the guidance of the British government for IT and digital transformation. That's great except it should have been done many years ago, and all ministries should directly learn how their equivalent ministries in other EU countries run day-to-day operations. I don't mean a photo opportunity showing the Cyprus minister of transport shaking hands with his equivalent in Greece. I want ideas to be shared by teams of experts internationally that can get things done and transform our country.
Firstly, I believe EAC engineers who ensure power is restored 24×7 during thunderstorms in potentially dangerous circumstances should be highly commended; and so should its staff who manage operations. Furthermore, its website is probably one of the best amongst government agencies. I note the EAC has a new, highly educated and experienced board. Excellent.
If elected president, I would ensure the following changes, or seek urgent answers:
Planned outages will be communicated via SMS or email, not via leaflets left on car windscreens in rural areas. When brought to the EAC's attention, I was told the information is on its website. I already knew that. Every morning, I kiss my wife, get out of bed, use the bathroom, have a shower, and usually shave. What I don't do or plan to do for the rest of my life is visit its website daily in case my electricity is going to be cut off halfway through an important video meeting. Two years ago, its management were sent a technical specification how to use SMS and email for this exercise and without charge. EAC: fix it.
Opening an account will be done online, as will gaining customer's permission to use automated payment methods. It is ridiculous it can take several actual visits to its offices to do these basics, especially having to prove one's IBAN number with an original document issued by a bank when setting up an automated payment. When doing a money transfer for tens of thousands of euros, bank customers are not normally told to visit a branch just in case they got it wrong. The EAC gives the impression that it thinks we Cypriots are idiots. Regarding stupidity, I would question the intelligence of anyone who fraudulently uses someone else's bank account to try to automatically pay their electricity bill every 2 months. EAC: fix it. This is a prime example of why experienced specialists should design working practices. It should not be lawyers or lawmakers who have no experience of the real world.
Deposits from new customers will attract the best interest rate Cyprus banks offer for 1-year deposits. The earned interest will be offset against the first EAC bill after 1 March every year and backdated to 1/1/2017. The EAC sometimes sits on this customer money for decades.
It is ridiculous consumers are forced to pay €1.20 to have their meters manually read by a man in a van producing CO2 emissions. I would seek a report into why smart meters were not rolled out nationally 5 years ago, and why the EAC did not have the initiative for 10 years to implement meter self-reading via emailed photographic evidence provided by consumers. EAC: fix it.
What legal right does the EAC have to charge you €1.20 to 'read' a meter for an estimated bill when the meter is not actually read? A restaurant cannot knowingly charge €1.20 for bread that is not delivered to the table. EAC: stop this and refund every customer affected, going back 6 years. Do this before February, or I will ask you less politely.
I would seek a report from the government agencies involved, including CERA and the EAC, explaining why fuel was not purchased in advance via derivatives when energy prices were at rock bottom in 2020. Currently the EAC earns a 4.5% margin. This creates an anti-customer incentive, as the higher the price, the better it is for the EAC. I would seek a joint solution rather than blaming others.
I would require a full justified explanation as to why the EAC apparently limits approval for new solar panels to 90% of the customer's previous 2 years' energy consumption. Why can't a customer produce 200% to help the environment and lower energy costs for everyone?
Leaving aside the pandemic which affected everyone, why is the EAC running at a loss despite sky-high electricity bills? The EAC is a monopoly. If KEO was owned by the state and had the sole monopoly to brew and sell beer at €5 a bottle in supermarkets and €8 at restaurants, yet still made a loss, consumers would be outraged. There would be nationwide demonstrations.
I will rewire the EAC without giving an electric shock to its excellent staff. It will be stripped of its monopoly when other energy providers enter the market. I will also ensure switching to new electricity suppliers can be done online without having to physically visit offices. We are in 2022, not 1992. EAC executives: no answer will be accepted that states, 'But we've always done it that way' or 'It's the law'. If it's 'the law', explain which law and prove you tried to change it.
A new manager was appointed in July 2022. Excellent. Hopefully, she will provide great leadership and fresh ideas. I also commend its new website compared to the previous dire one, which was not fit for purpose. If elected president I would ensure the following changes, or seek answers:
Implementation of email tracking and communication forms must be done now. Its current system fails because emails listed for named employees are usually ignored. Nor are they generally monitored if the person is away. This frustrates everyone, including Cyprus' commercial lawyers and accountants. Just ask them what they think of its current service.
Its phones are rarely answered by specific named employees. Nor are voicemails responded to. It is therefore pointless listing them online. Create a central call centre. Do this now.
Companies that are charities do not have shares. They do not have ultimate beneficial owners (UBOs). Instead, they have persons with significant control (PSCs). That's how other countries handle the matter. If a charity company has a beneficial owner, it is not a charity. Fix this now.
When a director has filled in the UBO entry for their company, ensure the system automatically emails a copy. The only way to get a copy is to visit HQ and pay €3.50 in cash. This is totally absurd, so fix this now.
Every company must use a separate email address when registering or using Ariadni. This is ridiculous. Some persons and accountancy firms have 50 dormant companies. They should use one login to access them, not 50. That's how other countries do this. It is simply untrue to state that this is an EU directive. My staff wrote to the EU, and it confirmed there is no such directive. So, fix this now.
I wish to make clear that I have no complaint against its staff, who have dealt with me politely over the years despite my many complaints. They are just doing the job they are told to do, based on outdated or flawed working practices allegedly designed by amateurs.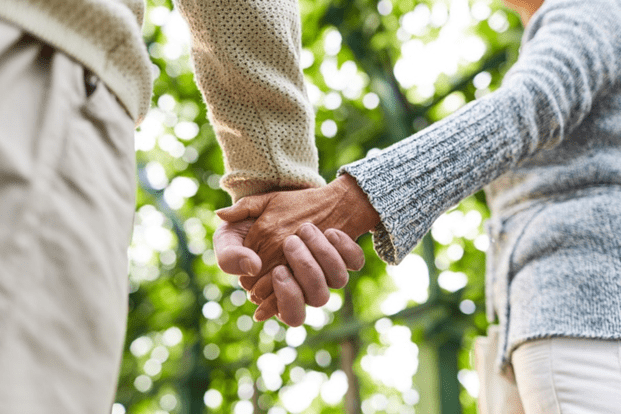 If elected president, I would ensure the following changes to the department dealing with state pensions:
Its phones rarely get answered, its website is dire, emails bounce (because its server is full), and online contact forms are ignored and never acknowledged. Fix this now.
When visiting regional offices as a last resort because it's impossible to get through via email, online form or phone, the citizen is often told to visit Nicosia HQ instead. Update your websites in Greek and English. Fix this now.
In other countries, a caller can get information on a projected pension and what they can do to top it up. The department does not provide this. Ariadni does so to some degree. Its way of dealing with the matter is to say, 'Contact us a few months before pension age.' By then, it's too late to top up contributions. Update your websites in Greek and English. Do this now.
And finally, someone stole the toilet seat from its Limassol office's public bathroom. I suggest it gets replaced. I will pay for and arrange this if senior management find it too challenging.
Fix these problems now.
Water is a natural resource that must be protected.
Prior to the pandemic, one of my companies offered a proof of concept to one particular village, without charge. A prototype system was designed to automatically read water meters via a smart phone photo, upload the photos and then process the information overnight. The result? An alarm would be raised if the water usage was substantially higher than 12 months prior (for example, a mains water leak while the property owner was abroad). And automating water bill invoicing would have been an easy by-product.
The village mayor was enthused. However, the person reading the village water meters refused to take part for a day, even with use of a free smartphone that we would supply, because he was 'too busy'. Furthermore, his attitude was that it is not a village's responsibility if a water leak was on private property. Turning the mains water supply off as a big favour was all that had to be done.
If I am elected president: All persons who read private homes' water meters must inform the property owner (via their village or municipality office) if they see the meter spinning like crazy or notice a leak. It will be their office's responsibility to inform the property owner if the water bill is much higher than usual. Those reading meters who are too lazy to do so and, for example, turn the water off without telling anyone should be retrained, or fired. [Conflict of interest statement: I will gladly license this technology IP which I own via one of my companies, free of charge within Cyprus. Again, I wish to make clear that I have no interest whatsoever in bidding for government contracts in Cyprus as I do not trust the system.]
If someone has a bank account and changes her name due to marriage, I am not aware of any bank anywhere in the world who will insist the customer is dealt with as if opening a new account. This would be ridiculous and cause everyone additional work to process AML and KYC documents.
Absurdly in Cyprus, if you are a permanent resident who gets married and changes your name (even if you get married in Cyprus to a Cypriot), the immigration department insists you reapply for residency to get a 'yellow slip'. This happened to a member of my family in 2017. I don't know if it applies today following the very assertive complaints I made.
If I am elected president, I would change this ridiculous law. It creates paperwork for everyone for no reason. No wonder the public sector in some government departments is short-staffed. Fix it!
In my opinion, the department of transport ties for a special award with the state pension one for the worst government website in Cyprus. It is dire. Two years ago, a manager phoned me based on an article I had written on transforming government websites by those on full pay sitting at home during the pandemic. He told me it would be done soon when they are ready. I'm still waiting. When I informed him English versions of the website were missing which negatively impacted international companies and non-Cypriot residents, I was told Greek is the official language, so it's not his department's problem. I rest my case.
As president I would implement the following changes:
Ensure the annual car tax amount when planning to buy a particular vehicle can be searched online by its license plate.
The steps involved when importing a vehicle will be transformed. When doing so today, it is ridiculous a citizen must pay for a physical €5 stamp which the transport department doesn't sell, forcing the frustrated citizen to visit a post office having spent 1 hour in the original queue.
Vehicle transfers will be done online via Ariadni rather than physically having to deliver paperwork. Learn how other countries do this. It's not rocket science.
In partnership with the private sector all buses including rural ones will have GPS tracking and online timetables, so that everyone knows via a nationwide app when a bus is expected to arrive. I propose village buses implement a wave and stop service en route in places it is safe to stop. This will greatly assist older persons in rural areas who have mobility issues.
Most public-facing functions will be moved to citizen centres.
Department of transport: fix your websites, fully translate them in English, and review your working practices now. They are a national embarrassment. Before even thinking about building an intercity railway, get the basics done. Or put another way, before racing formula 1 cars, learn how to drive!
For one dire example of a ridiculous government form for the sake it of it, go to the Financial Ombudsman's website and find its four-page complaint form.
Questions to its senior management:
A Cyprus presidential candidate needs to complete a simple half-page form; why is yours four pages long?
Did a lawyer with no expertise of the real world design it?
How does the Financial Ombudsman's office use the superfluous information? Does some poor admin person waste their time and taxpayers' money updating a useless database somewhere?
Why do you charge €20 to review a complaint? Why must the person making the complaint have to visit a bank (probably the one they are complaining about) and get proof that they have paid the €20 by getting it stamped by a bank clerk? What if the person making the complaint lives abroad? Making a complaint to the police does not cost €20! It's free.
I believe 99.777% of the current Ombudsman's form is not required and should be changed. In fact, a simple email or letter should suffice, followed by an easy-to-use online or real form. Fix this now.
0